Dryup Technology


My name is Ramos João and since a very young age I am passionate about new technologies. My natural choice of studies was obviously Civil and Municipal Engineering. Once those completed, I joined for one year the Department of Naval Infrastructures within the French Navy.
After completing my military service in 1989, I moved to the UK to begin my professional career with Gifford and Partners as a Structural Engineer in the department of special studies – in the artwork department.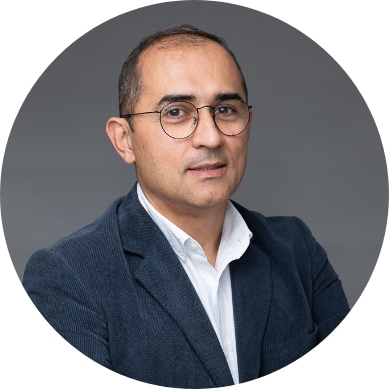 After gaining valuable experience in high-level engineering, I decided to start my first company in the industry in 1995: Visioprojecto – Lda.
In 2004, I also started working as a property broker in luxury villas.
These joint experiences have led me today to develop the Dryup Technology – Lda system, a unique and innovative solution which, I hope, will revolutionize the lives of the inhabitants of the flood-prone and coastal areas, by protecting them from extreme weather conditions.
The reason behind Dryup Technology

Climate change is nowadays a reality no one can deny and one of the world's most pressing concerns
We are witnessing more and more frequently entire populations bearing the brunt of the devastating and lethal impact of extreme climate change, such as floods and wave overwash.
A few years ago, I considered these events which were only relayed by the media as isolated events that would happen exclusively in remote and sparsely populated areas.
Over time, these extreme weather events have moved closer to our big cities, and I realized for myself their catastrophic impact.
Climate change is here! We can tell from the enlargement of the areas being impacted, and mostly by the floods which are increasing in frequency and intensity.
However, there are very few solutions, if any, to mitigate these floods.
Even though humanity has greatly evolved and technologies have greatly improved over the last decades, some fields remain underdeveloped. It is the case of housing which hasn't made much progress in terms of safety. We are capable of creating a network of satellites outside of our planet, of building a space station that will remain in orbit around the earth, of exploring the moon or Mars, but we are not yet capable of protecting ourselves against rains, which have existed on earth long before the arrival of humans! We still build our houses the same way we did thousand years ago. The only change is the materials we use.
Having realized that, I started wondering how I could contribute to protecting populations. Since I can't influence the weather, I could at least influence the construction of the future. That's how Dryup Technology was created, a company offering innovative solutions to mitigate floods and avoid the damage caused by water.
Dryup Technology will soon be deployed and present around the world.
When it comes to climate change,
take a step:
Copyright 2022 © Dryup Swiss Technology – All rights reserved