You are a construction company
Build flood-resistant houses in floodplains


In Europe, 12% of buildings are located in floodplains and several million buildings are exposed to flood risks: individual and collective housing, public buildings, office space, retail shops, are exposed among others. It is obvious that the large majority of those buildings have construction modes that are not fit to face flood risk.
Thanks to Dryup Technology, you can live with the risk of flooding instead of fighting it, as you will bring sustainable and integrated solutions to the problems you face today and address the needs of the future. You can use any lot of land and at the same time reduce the vulnerability of our territories by adapting the constructions to risks and by integrating them in development strategies.
Dryup Technology, a real quality assurance
international patent  
An international patent application has been filed for the Dryup technology system invention. Its unique process of secure elevation via high-performance hydraulic pumps guarantees at the same time stability, resistance, sustainability and comfort.
any type of surface
Thanks to these high-performance metallic piles, your construction can be embedded on any type of surface, without any water-proofing of the ground, nor any ground levelling, regardless of the type of terrain that is being built on.
Energy-Plus-Houses 
This type of structure is intended for the construction of Energy-Plus-Houses.
design office 
Our design office knows how to identify, case by case, the type of structure that is necessary to ensure maximum stability to a project, even on floodplains with low, medium and high risk (authorized by PPRI – Flood risk prevention plan).
great resistance 
Materials of great resistance which are used in the industry and the marine help withstand a high load (5 levels at most).
Why choose our solution?

Dryup Technology, first solution of building elevation, secures and protects properties and people from the most severe natural disasters such as floods.
DEVELOPMENT
We develop technical solutions in such a way that architects can integrate them in all their new construction projects.
Our elevating frames can work with any architectural project, they fully replace the frames which are traditionally used. They offer an added value to the building by elevating it in case of flooding.
APPLICABILITY
Our concept can be used only for new construction. It fully complies with the specifications which apply to each type of building. Our engineers and technicians will be able to help you optimize the structure and achieve the balance points needed between dead load and operating load.
PRELIMINARY PROJECT
The following information will be provided during the second phase of development of the structural preliminary project:
The budget for the equipment supply
The budget for the equipment assembly
The production timeframe
The assembly timeframe
Securing your realizations
Adding value to property located in risk areas
Can be installed on any type of ground
An industrialized production mode
Production costs well-managed
No need to water-proof the grounds
Fostering soil biodiversity
YOU ARE a developer?
Sell property which is secured against floods
You are a local community or an institution?
Protect the local population and their property from flooding
you are an architect?
Design your most beautiful projects without risk of water damage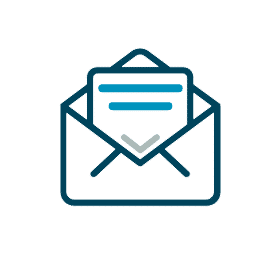 Sign up to receive our newsletter:
Dryup Technology will soon be deployed and present around the world.
When it comes to climate change,
take a step:
Copyright 2022 © Dryup Swiss Technology – All rights reserved